RESIDENTIAL & COMMERCIAL LANDSCAPE SERVICES
Regina Landscape Company & Sod Supplier
Regina Landscaping Services & Sod
Landscape Services
Residential & Commercial
Benefits to Professional Landscaping with Iverson Bros. SodBusters
Landscaping doesn't just boost the enjoyment of your property investments. A well-landscaped residential property can have a positive effect on the physical and mental health of its residents. It can provide an environment for families to grow together and provide the backdrop for memories that last a lifetime. Landscaping can also increase your curb appeal and boost your property value—sometimes by a lot.
Commercial landscaping can increase the functionality of your work environment, impress clients and business partners, and provide a more beautiful space for your employees and colleagues. Studies have shown that employees respond well to work environments that are supportive, functional, and beautiful.
Doing what looks and feels great for your business can translate directly into increased productivity. For more information about how landscaping can benefit your commercial property, contact us at (306) 539-2616 and speak directly to one of our representatives.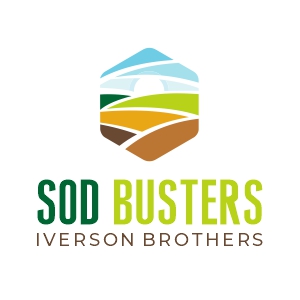 Landscaping Services Near Me
Regina & Area Landscaping Company
If you don't see the particular landscaping service you are looking for, please contact us. If we don't provide the landscaping service, we will help you find a company that can help you.
Landscape Designing
Hardscapes
Sod Delivery
Softscapes
Patio & Walkways
Pergola Building
Tree & Shrub Planting
Ponds & Waterfeatures
Rock Gardens
Residential & Commercial
Snow Removal
Sod & Seeded Lawns
Tree & Stump Removal
Outdoor Fire Pits
Xeriscaping
Yard Maintenance

Iverson Bros. SodBusters offers diverse landscaping services.
Ranging from the most classical to the most modern.
We're proud to offer a wide range of landscaping services. From the largest overhaul projects to putting the finishing details on an almost complete property.
Landscape Services:
Residential & Commercial
Sprinkler Blowouts
Lawn Irrigation Systems
Lawn Irrigation Repairs
Sod Installation
Stone Patios & Walkways
Tree Removal
Decorative Concrete
Retaining Walls
Mulching